Prices
Hereunder you can find our very friendly prices. Value for money. We hope to see you soon.
Blue Falls of Costa Rica

Adults: USD 15
Children: USD 7.50
Senior 65+: USD 7.50
Blue Falls of Costa Rica – Full Extreme tour

Adults: USD 50
Children: USD 25
Combo – Blue Falls of Costa Rica and Catarata Del Toro
Adults: USD 25
Children: USD 12.50
Senior 65+: USD 12.50
No reservations are needed, except for the Full Extreme tour. All tours start at Catarata Del Toro; restrooms are available. You can pay on arrival in cash in USD, Euros, or Colones or with a credit card.
Opening hours: Monday to Saturday 07.00 – 17.00 hours, Sunday closed. Our parking lot is safe and secure so that you can leave your luggage with peace of mind, and there are no additional parking fees. For more information and reservations, please get in touch with us.
Dirt Cheap
We are working hard to get the project where we want it. But, sometimes, things go a little slower than planned due to Covid and the uncertainty it brings. For you and us. Once in the country, many consider Costa Rica a bit pricey; we cannot deny this. So, we decided to keep the prices for 2022 the same. In other words, you can visit six blue waterfalls, blue swimming pools, and all the other amenities for only USD 15, dirt cheap, so to say.
Please read the information hereunder
Blue Falls of Costa Rica
The minimum time you should consider is 2 hours, but now you can easily spend 3 to 4 hours, or if it fits you the whole day. There is no minimum age anymore; however, you need to watch your children. We always will have tour guides watching, advising, and helping. The total walking distance is around 4.5 km, easy to moderate walk. You can freely choose how many waterfalls or pools you want to explore. It is all up to you. No reservations are required.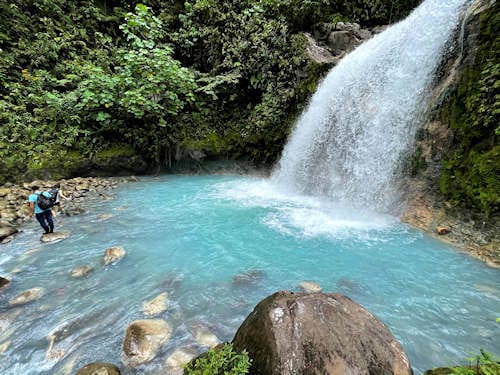 Blue Falls of Costa Rica – Full

This pretty extreme tour is also with a tour guide, but only for healthy people in excellent physical condition. Duration 5 – 6 hours and the minimum age is 18 years; however, if you as the parent(s) think that your son or daughter can do it, it will be no problem. You start the tour by crossing the farm up to la Tepezquintle. From there, you work your way down, through the river, up and down, to the La Pintada waterfall. And the tour continues towards the blue lake and through another river section with three white waterfalls uphill, back to the entrance—everything in your speed and space. The Catarata Del Toro waterfall is awaiting you if you still have energy left. For this tour, please make a reservation at least the day before.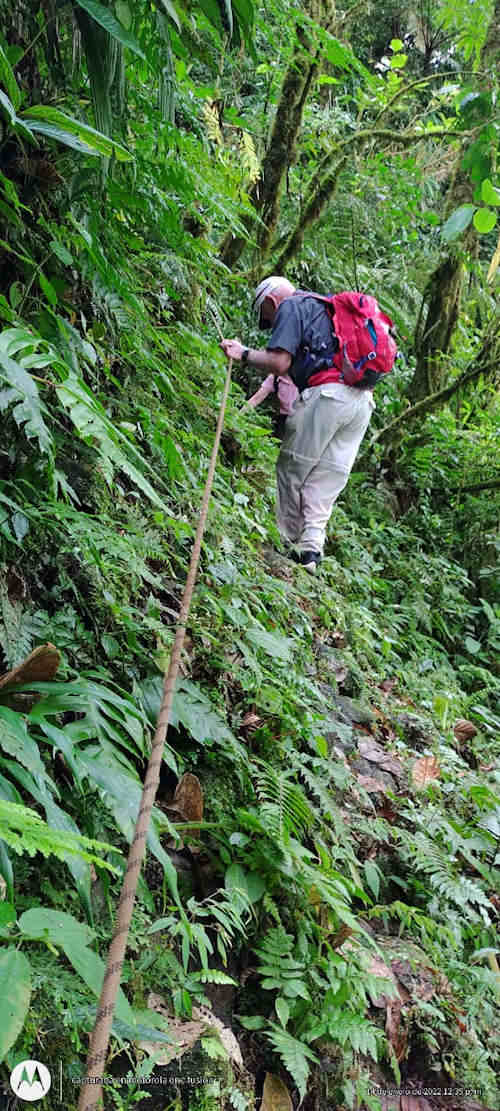 Important Information for all tours
You need to bring: walking shoes or boots, anti-slip tennis- or water shoes for the swimming part. And, or just old tennis shoes for the entire trip, swimming gear, anti-mosquito repellent, sun blocker, 1.5 liters of drinker water, snacks, and a camera.
We supply a safe and guarded parking lot, restrooms before and after, walking sticks, and the most beautiful experience. Naturally, the best time will be early morning during the rainy season, and the final openings hours depend on the weather.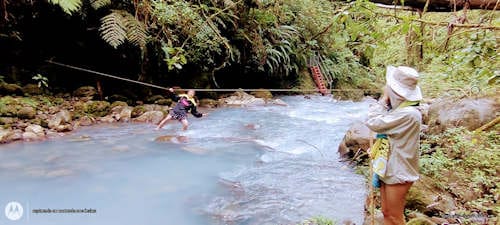 Safety, liability, internal rules, and other important stuff
Necessary to know and accept: Accept limitation of liability, no yoga, no pets. We offer no transportation.
The tours are as safe as possible. We are working with a very high level of security. When an earthquake or another natural disaster occurs, getting to higher grounds and safety is easy. Our liability insurance is up-to-date. We take care of nature; we pay and treat our employees fairly and squarely.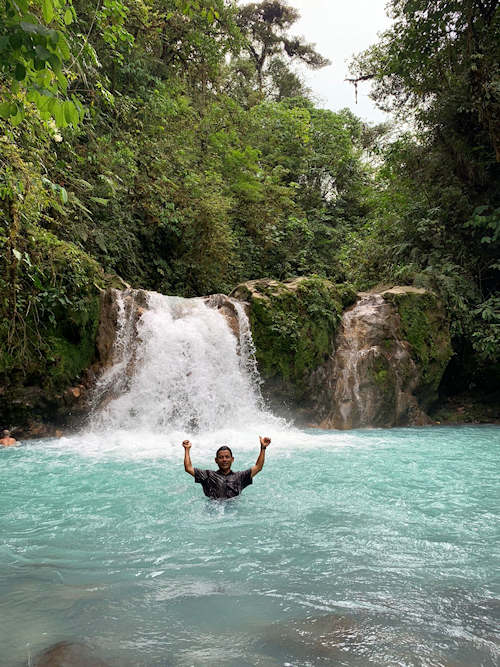 Catarata Del Toro
Catarata Del Toro is the most impressive waterfall of Costa Rica, which is second to none in beauty and splendor. It throws itself 90 meters into an old extinct volcanic crater. The time needed for the two trails is 90 minutes. Besides the waterfall, you can enjoy countless hummingbirds, birds, views, plants, and nature. If the weather is for the Blue Falls of Costa Rica is not what it should be, then this is the perfect backup. We recommend the combo tour for people with a lot of energy—more information on this project: Catarata Del Toro.