Nature as Perfect as it can get



Our opening hours are Monday to Saturday 07.00-17.00 hours and

Sunday is closed,

and no reservations are required.
Blue Blue Blue
Does that not sound like something desirable: blue waterfalls and blue pools to swim in surrounded by lush tropical forest? Believe it or not, it is possible.
Welcome to the Blue Falls of Costa Rica, Nature as Perfect as it can get. We only think Blue and Green with nothing in between.
This privately-owned ecological blue waterfall project is still in its development stage (51%). We are still working on many things as we want to do things as Blue and Green as possible. But, trust us that we are 100% committed to conserving the natural environment and beauty around us. We are working hard to get it done right.
But you can already experience your most incredible blue waterfall experience in Costa Rica right now.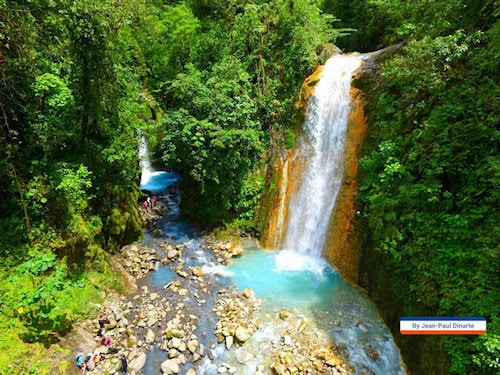 Beyond imagination



We are astonished every day when we enter the project. Loving the green views towards the mountains, volcanoes, and the forest. To see a wide variety of tropical trees with different shapes and looks. Crossing rivers, feel spied upon in the forest trail. Entering the blue world to behold the most amazing blue waterfalls. It fills us, every day again, with grace and a sense of immense inner peace.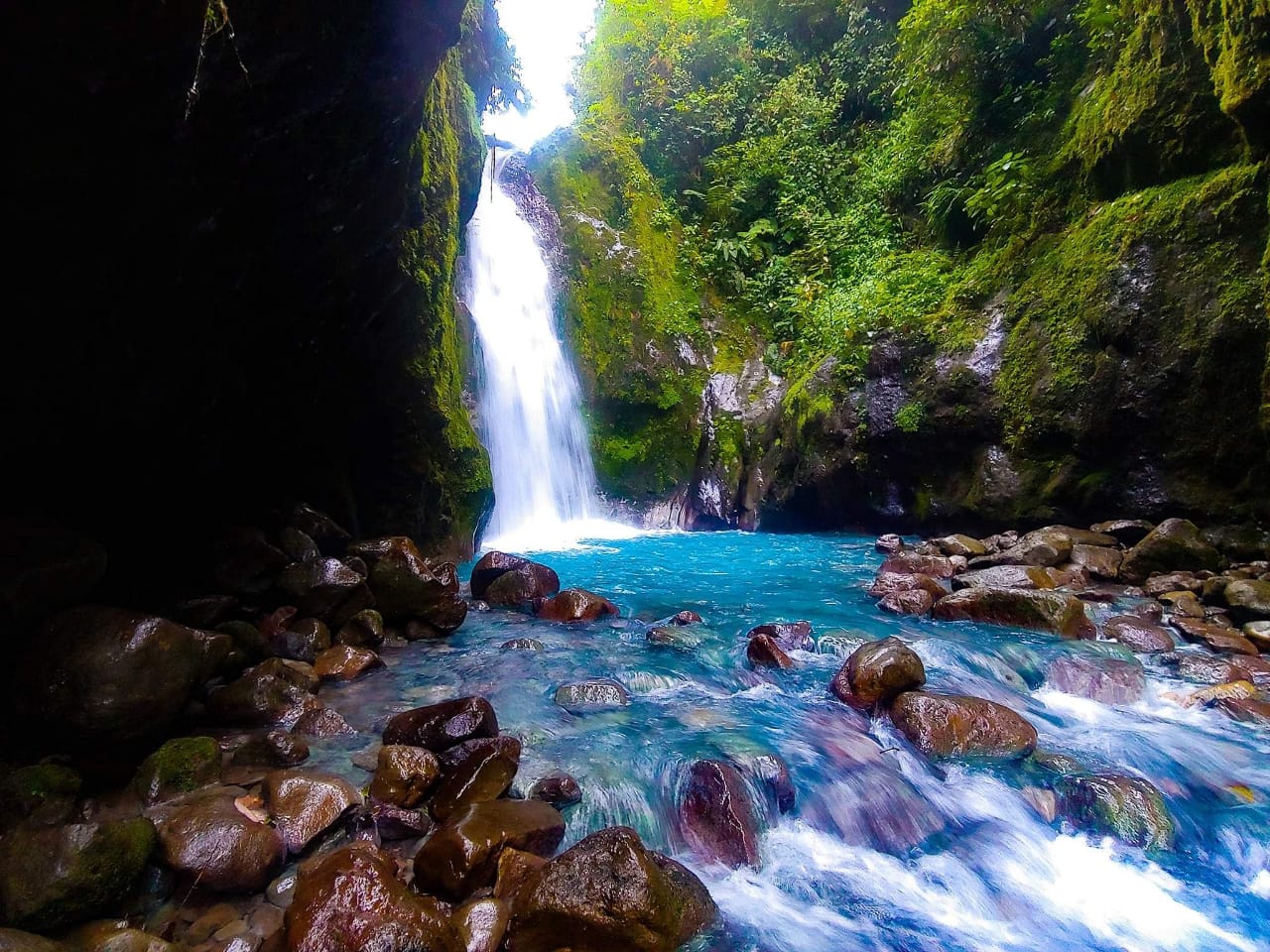 Blue Beauty
Blessed with not less than seven blue waterfalls and three normal ones. So you can definitely speak of a Blue Beauty, and not one jota is misspelled here. But honestly, it is not only the blue waterfalls that make it so unique. It's the combination of the blue waterfalls and blue pools with the green forest, the canyons, the volcanoes, the views, and the wildlife that makes it what it is.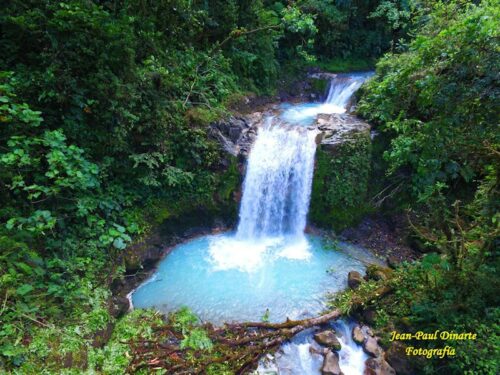 Blue Location
Our location is perfect. Close enough for a day trip from the San José area, and if you are driving towards La Fortuna, Arenal, we are precisely halfway located, and you will also enjoy a fantastic scenic route. So just adjust your itinerary a little bit for a few hours. Roads are all paved, and no need for a 4×4, see Google maps: 'Blue Falls of Costa Rica, Alajuela Province, Bajos Del Toro."
.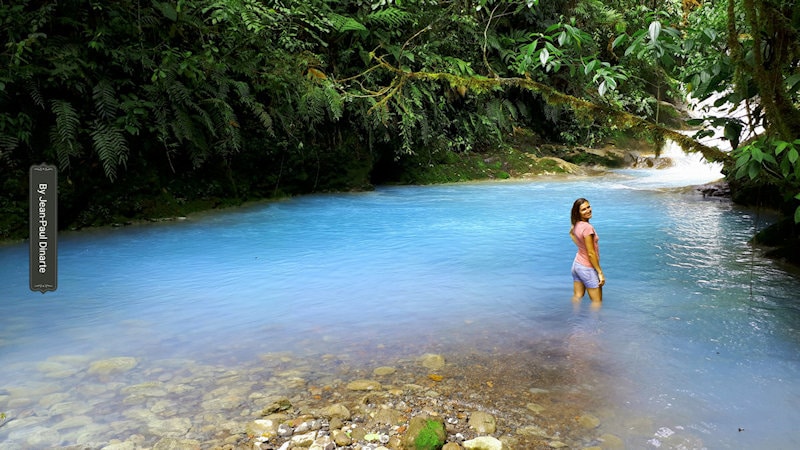 Blue Video
See the video at the end of this page for the first impression. Another option to enjoy Blue Falls of Costa Rica is to check the other pages on this website. And the best option available here is to plan your blue-in-person visit.
Entrance fee USD 15.


Mon

day to Saturday from 07.00-17.00 hours,

Sunday closed.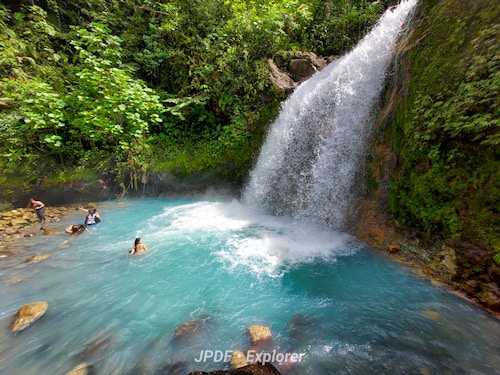 Blue Advise
As we have no crowds, you will have a lot of privacy and space. Especially when you come early. If it fits, start early. Probably you want to spend more time than you thought you would. And to finish your day more than perfect, you also can visit the incredible Catarata Del Toro waterfall. Be aware that, at least in the rainy season, the mornings generally are better than the afternoons.

Be Blue,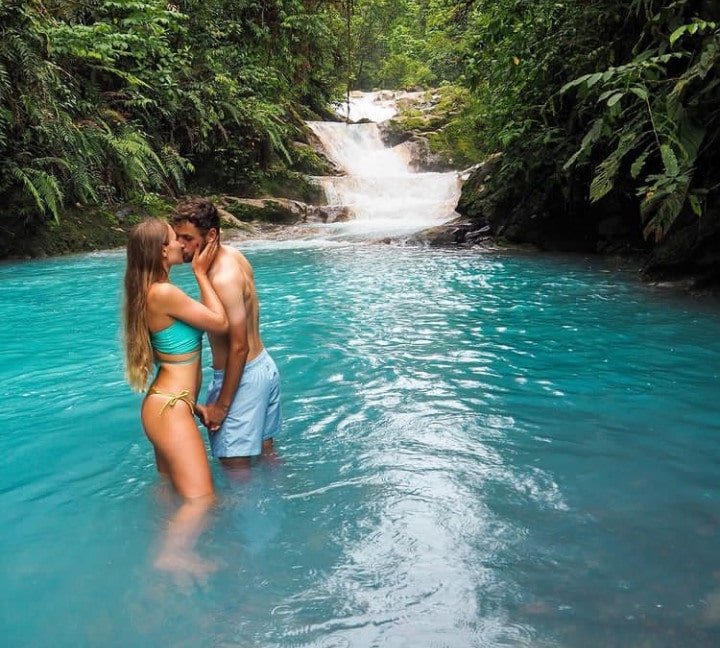 Blue Tears of Joy



We want to share this video; keep tissues at hand; so beautiful! Know that many go on their knees in front of one of our blue waterfalls. You are welcome 🙂
Safety
Good to know is that your safety is our priority. We are continually investing time and money to keep everything safe as possible. We have all the up-to-date permits which are needed to operate. And in case of an accident, we have our liability insurance. So, feel safe to visit us. Read more about the dangers here.
 Swimming allowed   –    No pets